Published on April 11, 2019
Ahhhh, breathe in that warm, spring air!! Spring is here which means more time outside on your patio or back yard. Pretty soon, if not already, everyone will be planting flowers or gardens. It is such a lovely time of year! Birds are chirping, flowers are blooming, allergies are raging and the welcoming of warm weather. Today we will discuss some tips for decorating your outdoor space to be enjoyed all season long.
It's true that not everyone has a green thumb and sometimes you just want a low-maintenance decoration piece for your yard. Consider using faux boxwood to decorate your patio or porch this year. Faux boxwood makes any patio look elegant and modern, plus it is so versatile through any season.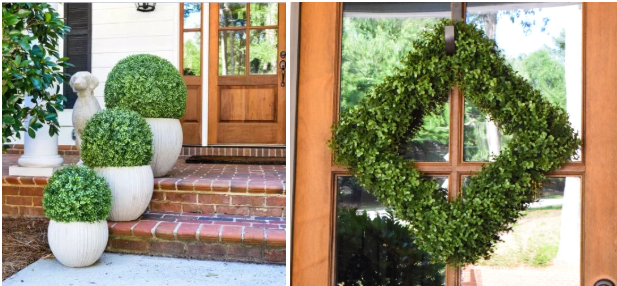 It is weather resistant and UV stable; if it gets dirty simply clean it off with a hose. Place the three different sizes of faux balls next to your front door or adorn your door with a square or round faux wreath. Plus at the holiday or for parties weave white lights around each faux piece for a sophisticated and high-end look. Use faux boxwood lattice or a sheet of faux boxwood to create a feature wall or fence-like piece to contain your outdoor space.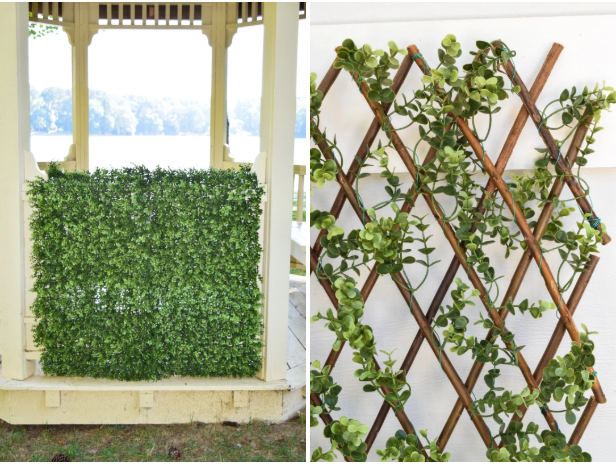 Additionally, for each season you can add a decorative bow to each of the wreaths for a colorful twist.

If boxwood isn't your style or maybe you want something a little more flashy to brighten up your outdoor space, consider using LED trees. Most people think of LED trees as a product that can only be used during the winter or holiday months, but that is not so!
LED trees are a great piece to add to your patio or porch if you want more light, want an accent piece or want to be a little funky with your design. You can get LED trees with leaves or simple flexible branches!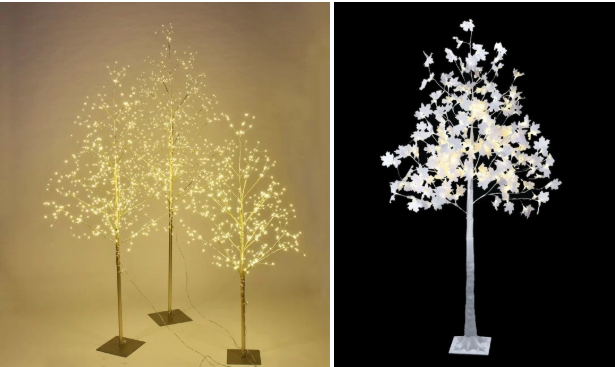 If you want something a little smaller, but will still add light, check out tabletop LED trees. Tabletop LED trees are the perfect centerpiece for your outdoor dining table and will brighten up any space. Additionally, they can come in several different styles! Some of these would even be great for a wedding.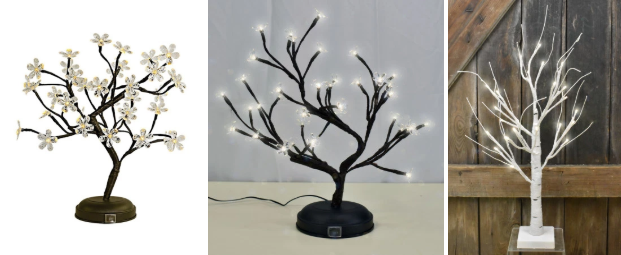 Bonsai trees are such an inexpensive and small decor piece that looks great wherever you put them and can be used over and over again.
If you're going for a more natural look, but still don't want the up-keep, check out our faux cypress cones. They can be used at the holidays or all year long. These long-lasting leaves of this lifelike cypress item are UV stable so it won't fade or change color even in full sun and weather exposure. Cover in white light or leave bare, these trees are perfect for an extra pop of greenery.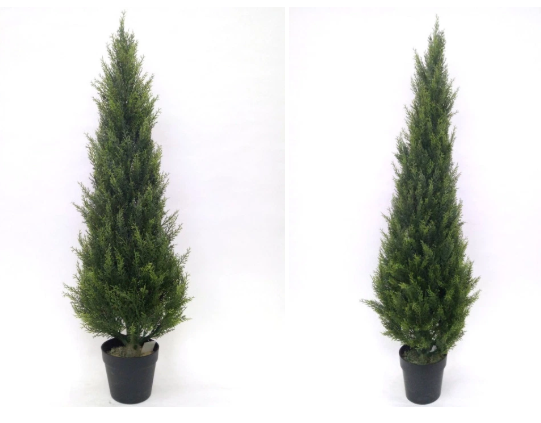 The faux cypress cones come in three sizes to fit any home decor design style. These trees are simple, elegant, and universal.
This time of year your outdoor decor is just as important as your indoor decor. You and your family deserve to spend your time in a space that you and your friends will enjoy year after year. With these suggestions on outdoor decor pieces, add some extra flair to your outside style and you're sure to impress all throughout the warm months!
Please follow us on social media!